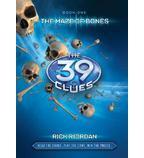 It is the first day of summer vacation and what are the kids and I doing? SCHOOL! I know, I know. It is a bit crazy. But there are several things that have gotten me to this point. One is this thing called 39 Clues. 39 Clues is a series of mystery books for children that has the characters traipsing across the world looking for clues to their ancestry and power of their family.
My children are super excited to read the books. As I pre-read several of the books I realized that knowing some information would make reading the books more enjoyable. The first one involves Benjamin Franklin. So I decided that before the kids could read the books, they needed a little schooling.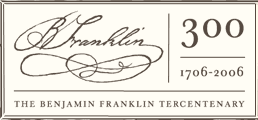 I recently found a very nice curriculum about Benjamin Franklin from the Benjamin Franklin Tercentenary. This recent discovery mixed with the need to find something to keep this kids busy as my wife, the teacher, is working all week has led us to attempt a summer school of sorts.
My hope is that the kids will have fun learning as we embark on this journey. They will be busy and I will get some work done. This will be a log of the things we do and learn as we proceed through this curriculum and study Benjamin Franklin. I hope you have fun reading about our experiences and I hope we have more fun than you.